Know your Constitutional Rights
Most people, when pulled over or questioned by law enforcement officers, say WAAAAYYYY too much.
This is all you have to say…
Extremely valuable information! Not just if you want to avoid having to call a bail bondsman, but to protect all of our constitutional rights.
Here's some brief 'what to say' notes: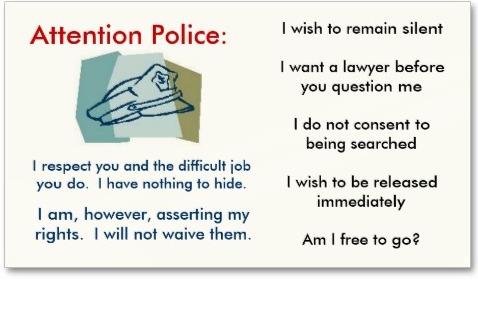 See also this video where a law enforcement officer tries to trick a man at a traffic stop into admitting he has marijuana in his car:
This man in Iowa was pulled over for not having his headlights on… but after the officer 'profiles' him, he attempts to get the man to admit he has pot  using every single trick question he knows.
Of course, if you need a FAST, professional Bail Bonds for Henrico County, or any of the Central VA jails, be sure to call us!   . . .804-370-0053
Bail Bondsman Henrico
What should I say if I am pulled over by police?
was last modified:
April 21st, 2016
by